Our Top Free Time Tracking Applications
When you are just starting in business, you need to keep your overheads as low as possible. One way you can help is by taking advantage of the multitude of attendance management applications with free plans. During our journey of building SINC, we have come across a bunch of different offerings and have put together some of our favourites and scored them based on the factors we consider most important for a new company just starting up.
Keep in mind that we are only conducting the rating based on what the free tier allows. All of these systems have their own powerful paid features, but we are only rating them based on what you can enjoy for free.
The number of free users: This is arguably the most critical factor when considering what software to sign up for. Assuming your business is going to grow, at some point, you will pass the free user threshold and have to start paying something so knowing when that point will work for your business is essential as getting set up on a system is a time commitment.
Staff location tracking: Having location data on hand to make informed staffing decisions gives you a competitive advantage over companies still using legacy time clocking systems. The fact your employees are most likely walking around already with smartphones means you should take advantage of this technology if possible.
Both mobile and web apps: Unless you are 100% office based and have no mobile staff, you are going to want the option to have the team clock in and out from anywhere and have all that data sync to your web version back at the office.
Ability to set automatic break rules: This directly saves you a bunch of time when running payroll. Different companies will have their own rules around paid and unpaid breaks and software does a great job of automating this process for you.
Clock-in notifications sent to management: Some business owners like to know when individual staff members turn up and leave for work. This feature will be your eyes and ears where ever you are that day.
Data export: In 2019, being able to take your data out of an application is so important these days and timesheet info is such a mission-critical aspect to any small business, you wouldn't want ever to lose access. Most providers will let you export CSVs that you can store outside of the application or use the data to upload your timesheets to your payroll provider.
The option for workers to add notes to shifts: We feel that it is critical to keep a record of what exactly happened during shifts. You want the confidence of being able to go back and see exactly what happened on any specific day and not have to rely on staff's memories.
24/7 support to free users: The last thing you would want is to be running payroll at 6 pm on a Friday evening and encounter a problem with your time clock providers application or not know how to do something. While a solid knowledge base is important, it can not always solve every problem, and we feel that being able to contact a real person, any time of the day or night is critical.
Below are our top picks for free time tracking software for Small Businesses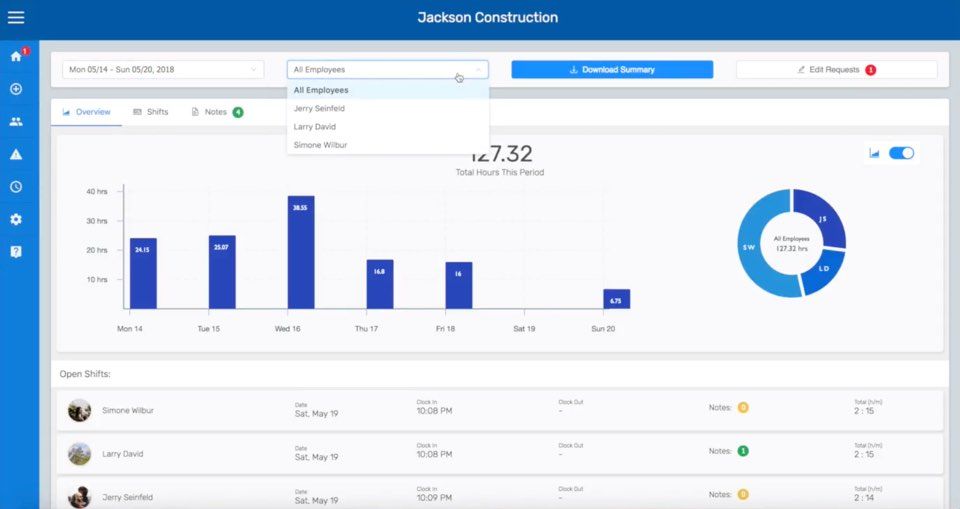 #1 SINC Employee Time Clock
The SINC web and mobile apps are ideal for any business where you have staff who work off-site on job sites such as construction, cleaning, security or just about any industry that provides a service away from company HQ.
Out of these top picks, the two unique features that stand out for SINC are the generous free user tier of 5 users and the fact that GPS tracking comes as standard on all free accounts.
Soon, all free accounts will also have access to internal company chat so you can say goodbye to switching between applications when communicating with your team.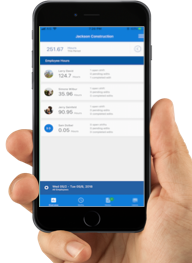 ---
#2 Time Clock Wizard
Visit Time Clock Wizard's Site
This option offers free users the use of their web and mobile applications and comes with a respectable three free users and would be well suited to someone with one or two staff. GPS tracking is standard, and there is the option for staff members to make notes on what they did during their shift.
A great choice if you don't mind having to upgrade to the paid tier once you have a third employee.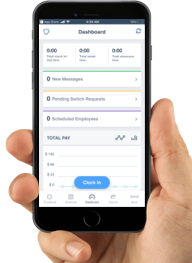 ---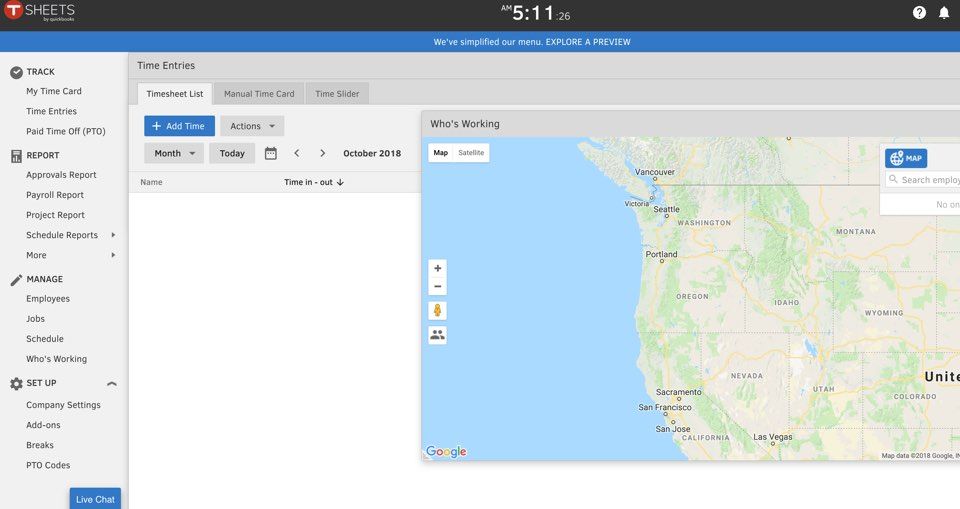 #3 Tsheets
Recently acquired by the cloud accounting giant Intuit, Tsheets is one of the market leaders in timekeeping software. With all the features you would expect plus more, Tsheets is a great option.
There is a rather strict limit of just one user on the free level, so if you are not ready to start paying yet, this would most likely suit a freelancer or one-man-band looking to take advantage of their powerful tool.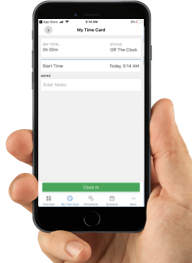 ---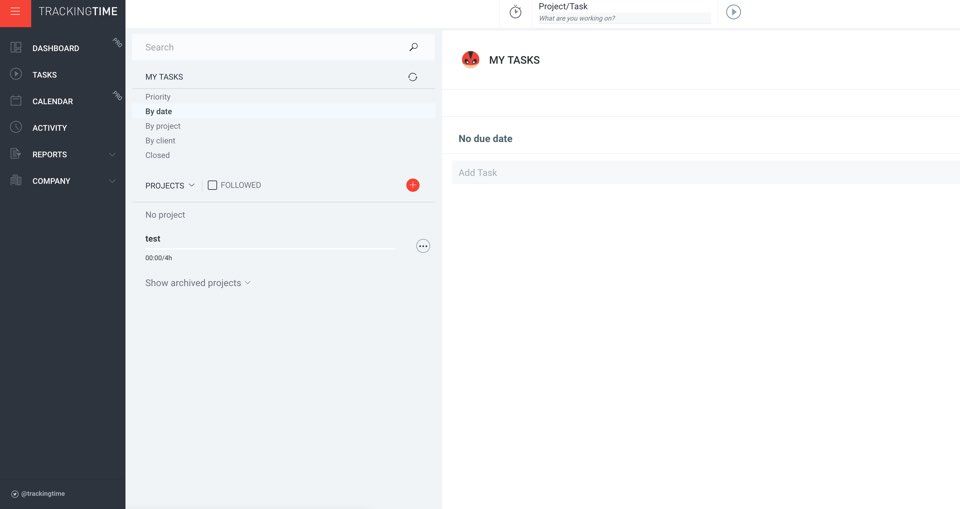 #4 Tracking Time
Seemingly geared more towards professional industries and with an adequate allowance of three free users, Tracking Time is an excellent option for a small, office-based company looking to keep track of what hours are going into individual clients.
Employees leave feedback as to what they have been working on during their shifts. A critical feature when you are dealing with set budgets and billable hours.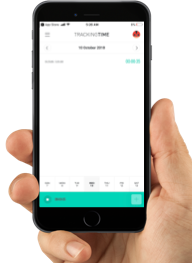 ---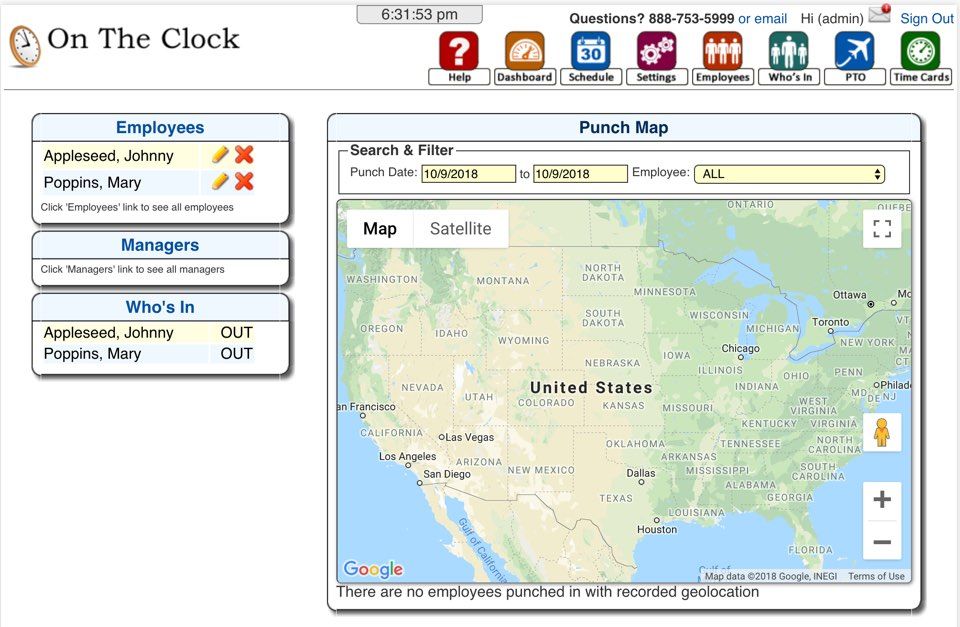 #5 On The Clock
Dead simple and powerful time tracking software with everything a small business needs to track their staff's hours. Full of great free features such as GPS, automatic break rules and shift notes but a bit limiting at only two free users.
On The Clock will work well for most small companies but just keep in mind that if you are planning on hiring more than one employee, you should be prepared to start paying from that point.